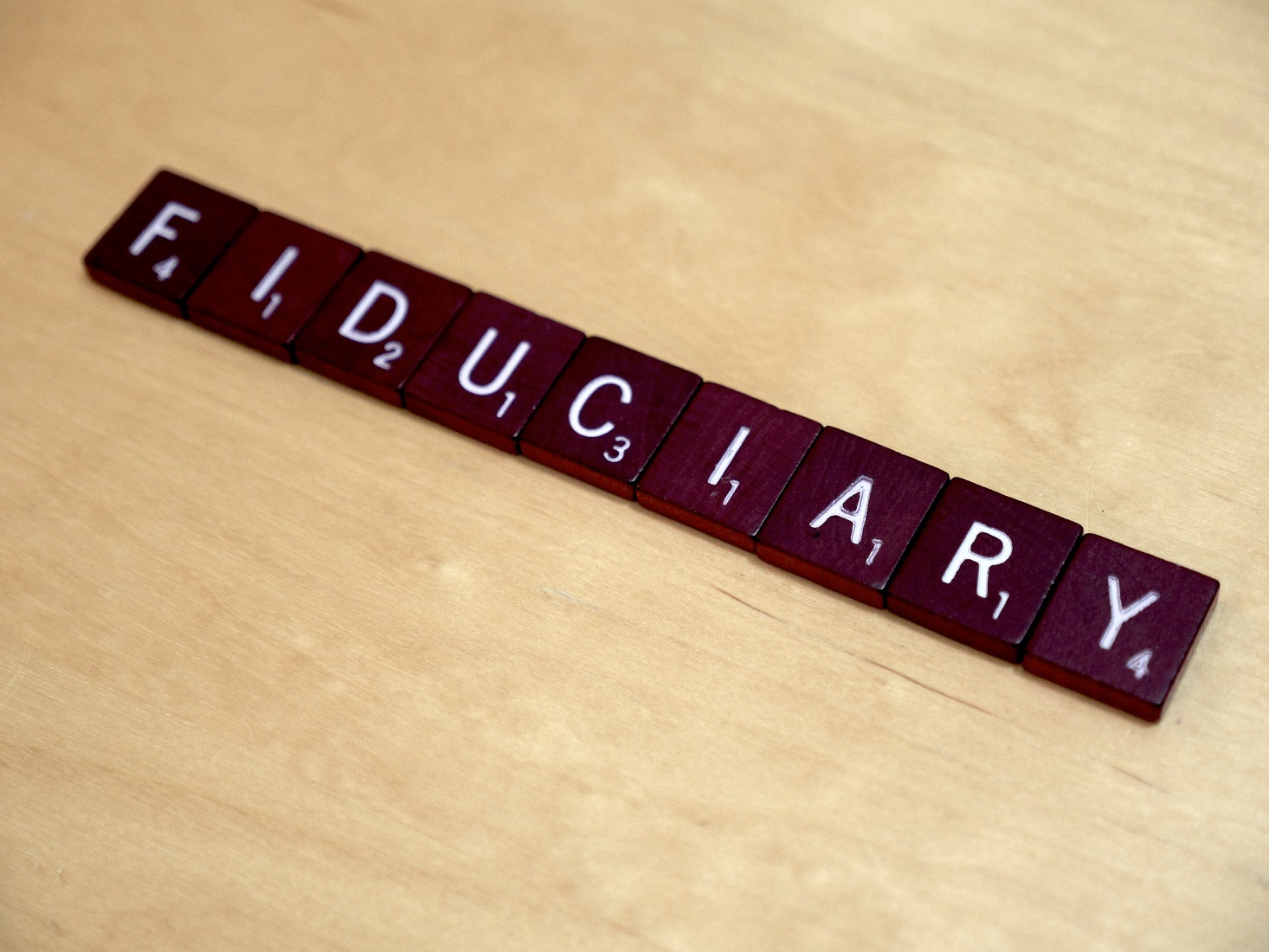 12 Oct

Are You Working With a Fiduciary?

Simply put, a Fiduciary has a legal responsibility to act in our client's best interest, similar to a medical doctor's responsibility. How do you know you are working with a Fiduciary? Fee-Only Registered Investment Advisers like Cochran Wealth have a legal fiduciary responsibility to act in our clients' best interest. We get paid only by our clients and earn no commissions, kick-backs, or referral fees. There is no difference in how much money we make from the different investments that we recommend. At Cochran Wealth, one of our goals is to provide you the best conflict-free advice possible.

Other firms have the ability to charge their clients commissions and even large upfront fees for investment products that they recommend to you. Advice like that is riddled with conflicts of interest. Let me show you how it works: An advisor recommends a new investment portfolio to his new client. This particular advisor gets paid a percentage of the amount that he manages, but he also gets paid on selling insurance products. He says he will do financial planning for you, and then recommends an expensive insurance product that you don't need. You need insurance to protect against certain types of risks, but this advisor gets paid a hefty sum all upfront when he "recommends" that insurance product to you. How much insurance would your financial plan "recommend" to you if the advisor who is making the plan takes his lion's share on that? Another example, even less transparent: Your trusted advisor recommends a particular mutual fund for your portfolio. The mutual fund company's salesperson knows your advisor well (it's his job to do so, and it's a big business), takes your adviser out to expensive steak dinners, and entertains him/her at premier sporting events like playoff games and tournaments, and even allows use of luxury vacation homes to the advisor. Those advisors may not have your best interest at heart. It doesn't show up in your statement, but you could be paying higher commissions on those products just because your advisor gets fringe benefits by putting you in it. You can find this type of advisor at brokerages such as the large wirehouses, bank trust departments called Private Banks, independent broker dealers, and so called hybrid RIAs, which have a brokerage component that allows the advisor to earn commissions. You can even find these advisors at Fee-Only RIAs, where they might put you in a bad product because they are wrongly accepting those same fringe benefits from the product salesperson.
I understand how confusing this is.
I understand how confusing this is. Banks will tell you that they are fiduciaries, that your money is being held by their trust department, and that makes them trustworthy. Maybe their back office trust department has that responsibility, but I can tell you that advisor's goal is to sell you products that pay the highest revenue. An insurance policy can be an enormous payday for those advisers, landing the advisor with a paycheck worth tens of thousands of dollars in one day for a large policy. No matter how good that adviser is as a person, or how good they intend to be, there is an inherent conflict of interest in recommending products like that to you.
Also, watch out for the wolves in sheep's clothing.
Also, watch out for the wolves in sheep's clothing. Some firms call themselves "Fee-Only", but they are not. For example, they could have an insurance operation that is financially related. The insurance business has the potential to pay out massive amounts of compensation all upfront. The obvious conflict there is that your advisor recommends that you buy more insurance than you need, all because they make so much more money off of the insurance transaction. Imagine an advisor who thinks of their wallet more than helping you meet your retirement goals.
Did you know that 9 of the top 10 'Fee-Only Wealth Management Firms' are not actually Fee-Only?
Did you know that 9 of the top 10 "Fee-Only Wealth Management Firms" are not actually Fee-Only? If you want to see the details, check out this fascinating article by respected financial planning blogger Michael Kitces: https://www.kitces.com/blog/9-out-of-top-10-cnbc-fee-only-advisory-firms-not-actually-fee-only-according-to-cfp-board-compensation-disclosure-rules/
Ask your adviser what their policy is on 'Steak Dinner Fees.'
Ask your adviser to show you the entire amount of fees you pay including upfront fees, back end fees, trading commissions, bonuses on their own company's products, what I like to call "steak dinner fees", and other hidden fees that you pay. Or just ask them what their policy is on accepting tickets, meals, transportation, lodging, etc., from product providers. Hopefully, your trusted financial advisor doesn't give you the runaround when you ask.